Daikin Products
Experience the Daikin Difference
Daikin is the World's No. 1 air conditioning company. Daikin is a global innovator and provider of advanced air conditioning solutions for residential, commercial and industrial applications. For almost 90 years, we have created the most efficient, environmentally-friendly comfort systems enabled by extensive research. With sales in 90 countries worldwide, Daikin is revolutionizing the way people and businesses think about heating and air conditioning.
Air Conditioning Systems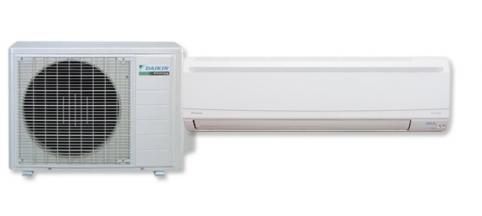 Daikin's LV-Series systems offer high energy saving features and comfort control with wall mount indoor units sophisticated in appearance or slim duct built-in units compact and concealed in design.
LV-Series Wall Mount
Daikin's LV-Series Wall Mount Systems feature wall mounted units with a sophisticated appearance and a flat panel design. Packed with high energy-saving features, these modular, space-savings systems are ideal for single room enhancements and additions up to 1,460 square feet*.